Our Programme

School Based Teaching Programme
Over the course trainees participate in active tutor led sessions to develop their knowledge, skills and understanding of teaching.
Our programme blends the best of school-based teacher training with high quality input and support from Winchester University. Students are based for teaching practice in two different schools but will visit all the primary settings in the Godalming Learning Partnership whilst receiving specialist support every step of the way.
Our training programme is designed to encourage a holisitc approach to learning. Students are encouraged to explore and embrace the ethos of each of our schools. They are immersed in primary pedagogy: the setting, the language used, the experiential learning delivered by leading practitioners. Training sessions consist of discussion, active learning, theory-based practice, Q&As and weekly home learning activities. The Learning Partnership sessions cover:
Behaviour Management
Planning & Preparation
Special Educational Needs & Disabilities
Spiritual, Moral, Social & Cultural Education
Assessment
Outstanding Teaching & Learning
English, Maths, Science, Computing, PE, Arts, Humanities
Early Years Foundation Stage
Classroom Environment
Values Education
Outdoor Learning
Mental Health and Well-being
Report Writing
Parent Meetings
Managing Workload
Students accepted on our course benefit from being awarded a Post Graduate Certificate of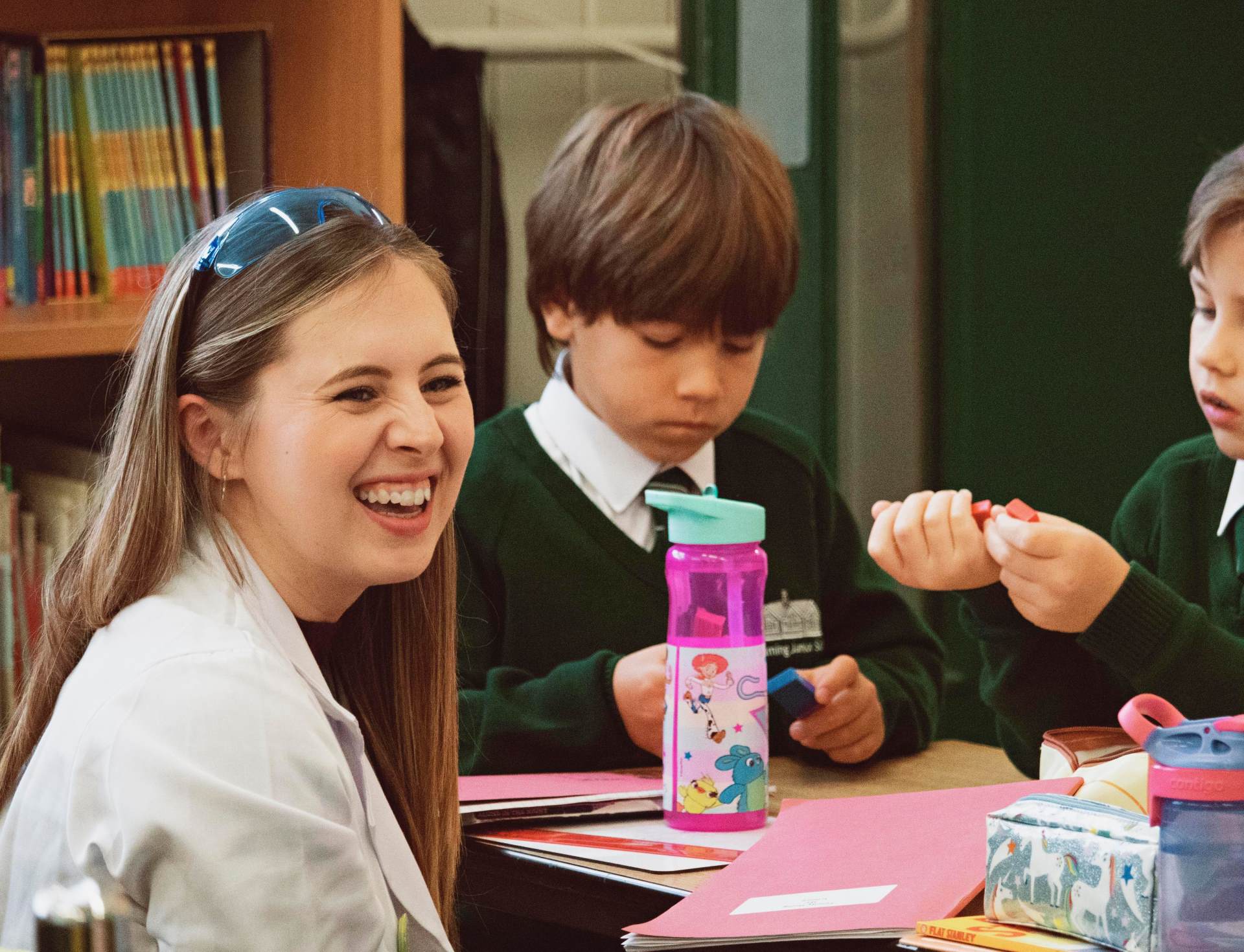 Education and Qualified Teacher Status at the end of the training year, with the possibility of being employed within the Godalming Learning Partnership schools the following year.